Giving the perfect gift isn't always an easy endeavor, we know. Usually, the best gifts for women are ones that meet us where we're at in life and help make our days easier, smoother, or just more comfortable. That's why we asked our team of writers to give us ideas for things they would love to receive based on their current season of life. So, check out the ideas we've curated below to find something that makes the lady you cherish feel cherished! Merry Christmas from us to you!
For the Active Woman
This sports bag has room for everything she needs to rock her workout. Filled with pockets (every woman needs more pockets), this duffle has space for it all. Shoes, clothes, a wallet, towel, water bottle, gym equipment, and other accessories—there's room for everything.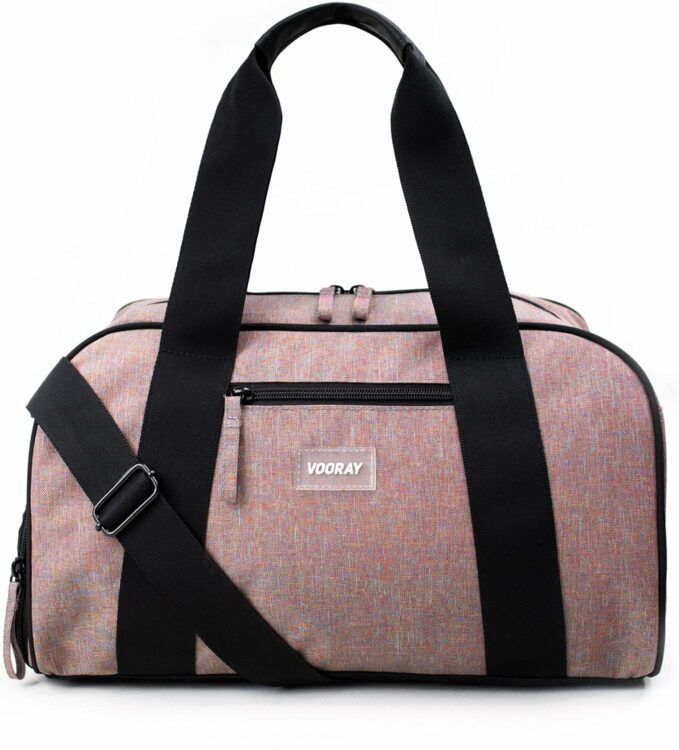 For the One Who Can't Find the Right Shears
Every woman needs a good pair of scissors around the house. These KitchenAid all purpose shears with a protective sheath are perfect for a variety of tasks throughout the home. From slicing poultry and pizza to clipping coupons, they're incredibly versatile. Plus, they're a great price for a gift that's sure to be much-appreciated without breaking the bank.
For the Newlywed
This Christmas-themed journal by Promptly is ideal for recording her family's celebrations and blooming traditions over the years. We love this journal because it includes simple prompts to help her reflect on the details of the holiday and record them with ease. There's also space to add a photo or two each year. It's the perfect keepsake to share with generations to come.
For the Woman Who's Always Warming Her Coffee
Whether she's exhausted from newborn nights or just has a few busy bees running around her hive, this Ember Mug will help keep her coffee (or tea) warm so that she never has to zap it in the microwave again. They also make travel mugs for the busy woman on-the-go!
For Those Who Love Nature
For the lady who loves to propagate: This simple wall hanging propagation station can add some natural feel to life! It's perfect for propagation stations and hydroponics cuttings. It's also suitable for floral arrangements, home office decoration, and is a cool gift idea for any plant lover.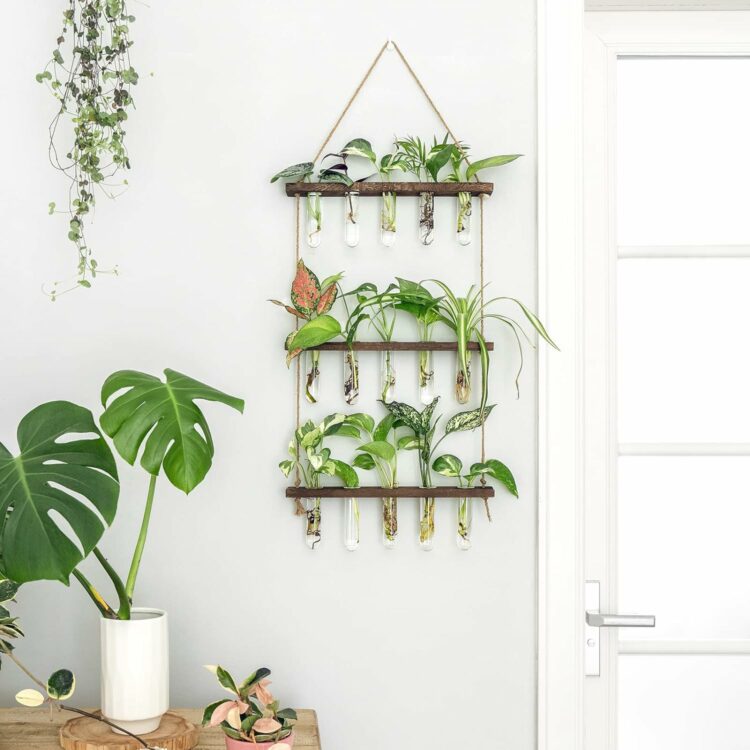 For the Lady Who Needs to Take Her Necessities on Her Next Adventure
Whether she likes to spend a day at the beach, park, ball field, or on a boat, the original Bogg Bag is the way to go! What makes the Bogg Bag unique is its patented design, durability, and the fact it's completely washable. Unlike other totes, the Bogg Bag won't tip over. The bottom won't leak. And at the end of the day, you simply hose off your Bogg Bag and put it away for your next adventure! It's the ideal tote for outdoor activities, and we love that this company considers both style and function.
For the Woman Who's Looking for Direction
With daring questions, provocative lists, and quirky charts and illustrations, this journal is a place to record all the stuff you'd only tell God: ideas, beliefs, secrets, memories, wonderings, and wishes—things that might seem outlandish or outrageous to anyone else, but are what make you you.
Whether she's a college girl who needs a safe space to discover and appreciate herself, a lonely mom in need of company, or a writer looking for a spot to jot down all the things she didn't know she needed to say, this journal, Stuff I'd Only Tell God, is a perfect gift for countless reasons. It's a great resource for any woman seeking some self-discovery.
For the Active Woman Doing Outdoor Activities With Kids
Whether you're spending a day at the beach, a weekend camping, or you're just enjoying an afternoon in the backyard with kids, this Scuddles outdoor picnic blanket is a game-changer! Not only is it padded, making your ground-sitting situation much more comfortable, but it's also machine-washable! There are a few different sizes, with the largest size seating 4 to 6 people comfortably. Bonus: Its water-resistant layer will keep your bum dry if the ground is damp. You're welcome!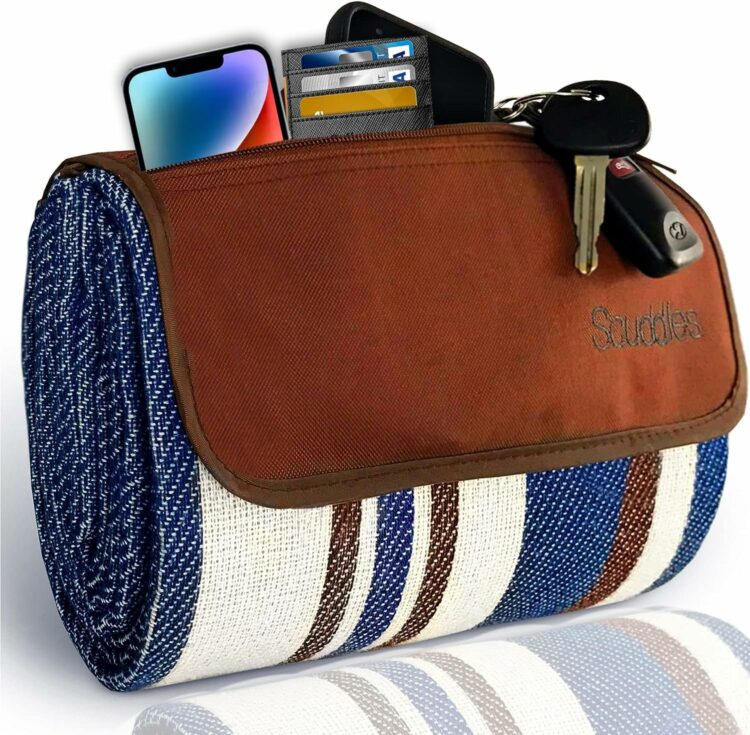 For the Woman Who's Struggling or Just Needs to Know You Care
Whether she's sick, grieving, lonely, or simply having a rough year, we love these gift boxes from Spoonful of Comfort. You can shop by occasion, flavor, build your own care package, or select from one of their pre-curated packages. You can't go wrong with this thoughtful gift. It's a great way to show up for someone in a big but subtle way.
For the Woman Who Loves to Garden
Do you know someone who loves to garden? We found the ideal gift for her! This foldable garden bench has a soft kneeling pad and includes six garden tools, tool pouches, and gardening gloves. Buyers commented on how impressed they were with its ability to stay steady, durability, comfort, and value. They loved the overall functionality and the pockets that make it easy to access all their tools.
For the New Mom Who Wants to Make Baby Food
This KitchenAid 3.5 cup food chopper is discreet on the counter, but powerful enough to do some tough work. The convenient 3.5 cup work bowl features a locking blade, handle, and pour spout for easy serving, and dishwasher-safe for quick clean up. Reviews from buyers stated that they were impressed with the quality and power of this mini food processor. Bonus: Many customers were quite pleased with the ease of clean up.
For the Mom of Athletes
The Tourit Trailflex Backpack is leakproof and insulated, making the the perfect cooler backpack to keep food or drinks hot or cold for up to 16 hours. It's light yet durable, and can hold up to 24 cans at a time. It has one main, roomy storage compartment, two side mesh pockets, two large front zipper pockets to keep utensils, and one zipper pocket with one mesh pocket on the top. Whether you're working, traveling, camping, road tripping, or just stuck at the ball field all day, this will be a life-saver.
For the Bookworm
This monthly subscription to Used Books Monthly offers gently-used books that have been carefully curated and shipped to you. You can choose between one, two, or four books a month, and subscriptions start for a little as $5.49 a month. Gift certificates are also available online.
For Those Who Just Can't Keep Warm
Whether she's chronically ill or just can't seem to keep warm, this electric wearable wrap blanket is the way to warm her heart. With evenly spaced heating elements, it distributes an even heat throughout. Plus, it's 100% UL certified and engineered to emit virtually no EMF radiation.
For the Grandma with Out-of-Town Grandkids
The Loop Wi-Fi digital picture frame is an easy way to bring her favorite smiles into her home—from anywhere! Setting up the frame is quick and easy. All you have to do is plug it in, connect it to your Wi-Fi, and start texting photos to it. You can also send video clips up to five minutes long! Use the app or text photos directly to the Loop frame from anywhere, and your pictures will instantly appear in the frame for all to enjoy.
For the Woman Who Needs Both Hands
Whether she's a busy sports mom rooting from the sidelines or chasing young kids around the playground, this Everywhere Belt Bag by Lululemon is the ultimate hands-free life hack. It easily stores several cards, a phone, and keys, keeping all of your essentials close by and safe. It's also light-weight and easy to forget it's slung around you. This belt bag is also a great idea for the woman who loves to travel, sight-see, or enjoy theme parks.
For the Lady Who Loves Her Yarn
This yarn bowl by Laborwood is a great gift for someone who loves to crochet or knit. It's large and sturdy, and it stays put while in use. Otherwise, it is portable and lightweight—easy to take with you wherever you may go. Buyers said they love the smooth edges that cause no snags in their yarn. It's also a great way to keep the project-in-progress organized.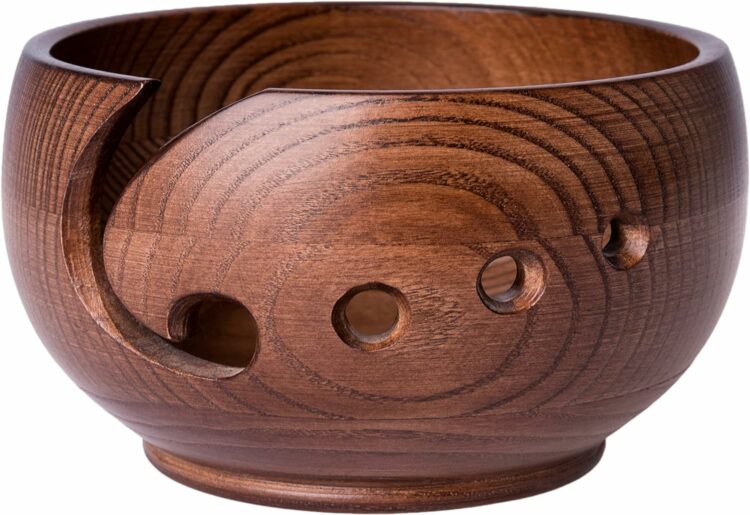 For the Woman Who Deals with Pain
Whether her activities and hobbies leave her a little sore or a chronic illness causes her body to ache, this acupressure pillow is sure to help bring relief. It naturally reduces muscle tension and back pain and relieves stress by simply laying on the mat daily for 10 to 30 minutes. It's also suggested to try before bedtime to help improve sleep.
For Sideline Moms Looking for Comfort
This collapsible rocking chair features a structured sling-style seat and SunShade canopy. Being a portable folding chair, it quickly and easily folds up for storage and transportation. Buyers noted that it's both sturdy and relaxing due to the added rocking element.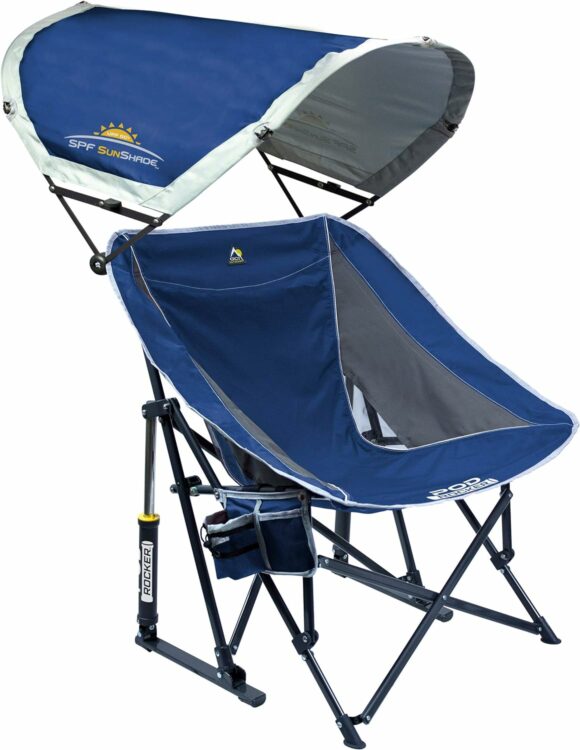 For the Woman Who Wants to Compost
Compact and attractive enough to leave out on your countertop, this kitchen compost bin is also roomy enough to pack with over two quarts of organic waste. The carbon filter in the lid keeps things from getting stinky, and the plastic liner eliminates the need for waste bags. It's a snap to lift out, empty and wash. Easy peasy.
For the Woman Who Needs to Journal
This clean, cool journal is a tool for changing your life. It includes daily writing prompts for a healthy mindset, sections to track prayer requests and answers to prayer, a yearly bucket list (to finish before the year kicks the bucket!), a big goals and dreams sheet, and more. Use during quiet time with morning coffee or for peaceful reflections at night. You can fill in the sections by yourself or even with a spouse or your family as a tool for a devotional time. Snag a copy for yourself and a friend or relative!