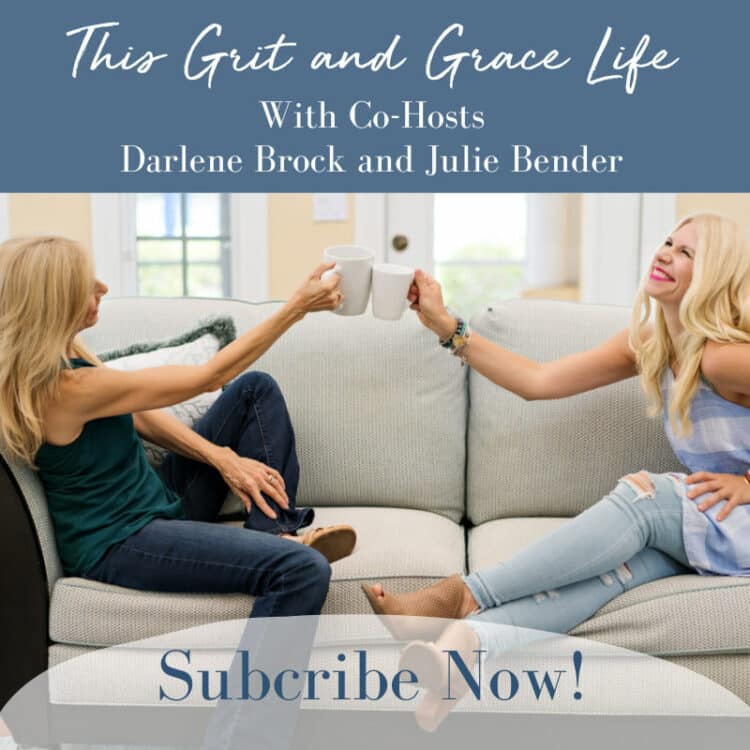 It's officially the holiday season, and we already know what's lingering in the back of your mind—shopping for gifts. Gift-giving can be such a joyful exchange when your loved one has been casually dropping hints all year long, but what about the folks who keep mum?
This is where Darlene Brock and Julie Bender come in to save the (holi-) day. In this episode, the Grit and Grace Life co-hosts present a robust Christmas gift guide with more than 25 fresh ideas for every person on your list. Submitted by the team of writers at Grit and Grace Life, the items in this gift guide are perfect (affordable!) stocking stuffers or under-the-tree presents for the gym-goer, newlywed, gardener, mom on the go, bookworm, college student, man or child in your life. All of these products are linked below, and most of them can be added to your Amazon cart with a simple click.
Now you can knock out your Christmas shopping and spend the rest of the time you saved decorating, baking or just basking in the glow of the Christmas lights with a hot chocolate in hand.
Quote of the episode:
"Do to others as you would like them to do to you." —Luke 6:31
Gift Guide Product Links
For Women
—Customizable Bobbleheads
—14-in-1 Multitool Hammer
—Vooray 23L Burner Gym Duffel Bag
—EAONE Garden Kneeler and Seat
—ProsourceFit Acupressure Mat and Pillow
—CAKES Body Nipple Covers
—Personalized Initial Necklace
—Apple Watch
—Dressy Apple Watch Bands
—Fun/Variety Apple Watch Bands
—Sporty Apple Watch Bands
—GCI Outdoor Rocking Camper Chair
—Mkono Plant Propagation Wall Hanging Terrarium
—BOGG Bag
—Loop Wifi Digital Picture Frame
—Stuff I'd Only Tell God Guided Journal
—Christmas Memories Keepsake Journal
—Used Books Monthly Subscription
—Beautyrest Reversible Faux Sherpa Electric Wrap Poncho
—Yarn Bowl for Crochet by Laborwood
For Men
—Ooni Koda Gas Pizza Oven
—Sharper Image Powerboost Deep Tissue Massager
—Miracle Made NASA-Inspired Sheets
—Wireless Charging Valet Tray
For Kids
—Waterproof Digital Camera
—MAGBLOCK 176-piece Marble Run Magnetic Tiles Sets
—ThinkFun Gravity Maze Marble Run Brain Game
—Hapinest Find and Seek Scavenger Hunt Indoor/Outdoor Game
Follow Us on Social Media!