Up until last year, I didn't really understand the meaning of Veterans Day. 
Of course, I'd always recognized that it was to honor the service and sacrifices of all those in the armed forces. But being young, I'd lumped the meaning of Veterans Day with Memorial Day, Fourth of July, and any other holiday that bore the "price of freedom" tag. I associated it with a paid day off of work and a family cookout, which isn't wrong (although I'll admit it's a little ironic to celebrate members of the military in a way that many of them cannot partake in themselves). But now I get why November 11 was set aside. 
Joining the Ranks
A little over two years ago, I remember texting my best friend that my boyfriend at the time (now my husband) was thinking about joining the Navy. Given that her own husband was serving in the Army, I was expecting the little texting bubble to pop up into a blurb of excitement and reassurance that the military would be a solid choice. Instead, my anticipation deflated when a message appeared that sent the response I was imagining into oblivion. In so many words, my lifelong best friend asked, "Is he sure about that? Military life is not easy." 
Well of course I know it's not easy, I'd thought to myself. I admit, I was a tad hurt. I felt as though she'd assumed we'd just jumped into the choice without a second thought. 
But Ruben and I had discussed it. Two months in boot camp with no communication, except for the basic phone call that they've arrived? Sure, it would be hard, but it's only eight weeks, I'd thought. Ah, how naive! I'd convinced myself those two months apart would only be a brief hiccup in the road before things went back to mostly normal. Beyond that, the military would give him a focused career, and Ruben felt comfortable in knowing that the Navy would at least provide for us down the road after we were married.
Military Life (and Wifing!) Isn't Easy
After months of meetings and tests to determine his specialty within the branch, Ruben left for boot camp, and immediately I realized that this decision would come with some heartache and complications. My other half—who I'd spent nearly every day of the last four years with, traveling the country, creating new recipes together, and sitting on the beach after sunset talking from our souls—was no longer by my side.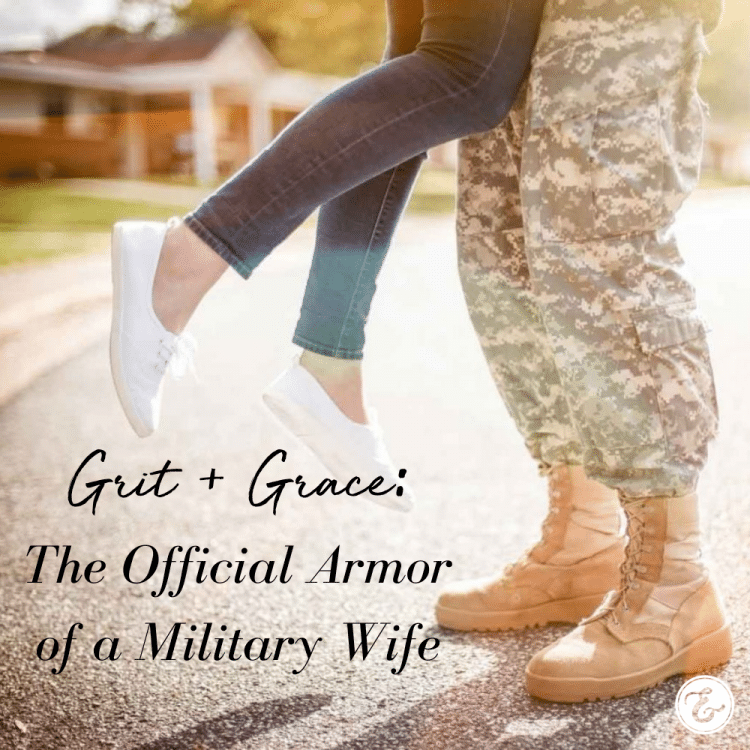 The couple times that he did call during boot camp, I clung to the phone and remembered just how sweet his voice sounded. I studied pictures of him on my phone, trying to recall the deep roll of his laugh, and how soothing it felt to rest my head on his shoulder when I'd get tired during a movie. I missed our afternoon dates at Barnes and Noble, which followed a routine: a thorough browsing of the store, then coffee and two large chocolate chip cookies at the Starbucks counter.
These were all little things that I loved and found myself craving in his absence. I didn't long for the fancy date nights—I just missed those small moments together. 
Now that it's been about a year and a half since he left, I've gotten used to the distance. But the loneliness I felt during those first few months has been replaced by a content heart and a thankfulness that Ruben is loving his time in the Navy. He's made many close friends, was recently promoted, and set to work in his specialty on an aircraft carrier. 
I pray heavily and often for his safety and happiness as he's abroad, and those close to me have prayed for his well being, too. Ruben and I have been incredibly blessed in the duration of his service, to no work of our own doing. While I know our circumstances can change at any moment (and they often do in this line of work), we're grateful that many things have ended up working out for us.
Rather than being stationed in Hawaii or Japan, his orders were to Virginia, only a couple hours away by plane for me. He's been assigned jobs where he is still off by the evening, which gives us time to Skype each other and talk in the way that we don't get to on the beach anymore.
Military Life Will Disrupt Normal Life
Little frustrations still crop up here and there. Last month, I flew up to see him for the weekend. I was sitting excitedly in the Washington-Dulles airport on a layover, dreaming of all the things that we'd planned to do. Then my phone lit up with a message from Ruben that his department head had called a meeting at the exact time my plane was supposed to land. I was looking forward to rushing out of the plane and into his arms (not quite like those videos; just a brisk walk and a tight hug, thank you very much).
Thankfully it was a brief meeting, and I only had to sit in the airport for an extra hour before he was able to pick me up. But I've been informed that instances like this happen frequently, and often in greater capacities—the military could tell a service member, for example, that in a couple weeks they'll be heading out on a nine-month deployment.
It's difficult to plan anything with 100% surety, because those plans can dissolve at the drop of a hat, sometimes at the last minute. As a dedicated planner and itinerary advocate, this is one aspect of military life where I've had to adjust, but this is the life I have chosen for the one I love. 
One other important thing I've learned is that the military lifestyle is different for each person. Nobody has the same story, and you can't count on someone else's experience to be the standard. My best friend forewarned me about the military because her own journey as a military wife has been demanding. She and her husband have endured multiple moves in the two and a half years they've been married, and she's had to stay behind as her husband followed orders to serve one year across the world in South Korea.
I realize now that her warning was her simply watching out for me; that Ruben and I wouldn't jump into the decision without a full understanding of the difficulty and the strain that it could entail.
This Is Why Veterans Day Is Observed
Beyond Ruben and my best friend's husband are hundreds of thousands of others who are impacted by military service. Members of the military serving abroad on deployments often miss the birth of their child; sometimes they're allowed a brief period to return home after receiving news that a loved one has passed. Birthdays, anniversaries, ball games, school performances and other events go on even when one seat remains empty. 
We observe Veterans Day not only for these big sacrifices service members make, but the little ones, too—those quiet hours in the evening watching a movie together; strolling the grocery store aisles to pick out ingredients for an exciting dessert you both drooled over on Pinterest; or holding hands at the small table in the corner of Barnes and Noble while you both sip your coffee and talk about your dreams for the next day, week and year.
They give up these tiny, enjoyable moments—sometimes for years of their lives—to make sure that you and millions of others that they don't even know can continue to safely work, play and live in a nation that's protected from harm. They miss out so we don't have to, and Veterans Day is just one small way to say thank you.
—
You are a strong woman, whether you're in the service yourself, or know and love someone who serves. Even on the days when it feels tough, this is how you can continue growing in that strength: 7 Things a Strong Woman Does (It's OK To Start Now) – 148