Being a single mom is challenging, and many times, moms enter this season of life unexpectedly.
This was the case for Grit and Grace Life writer Kim Breuninger, who struggled with feeling responsible for her first husband's happiness as a young married couple with three children. Disagreements weren't uncommon as Kim tried to find a balance between being an honorable wife and making sacrifices she never expected. Then, during dinner on the night of their 10th anniversary, her husband dropped a bomb that shattered their marriage and suddenly left Kim a single mom.
In this podcast episode, Kim sits down with Darlene Brock and Julie Bender to share the challenges she faced raising her three boys in the years after her marriage fell apart.
Now, decades later and remarried, Kim is able to look back on that season of life and offer hope and sage advice for those who feel alone as a single mom, including how to surround yourself with a helpful, loving support group; the importance of implementing and keeping a structure for your kids; the promise of "waiting well" before pursuing a new relationship; and more. She also offers advice for friends and family of single moms, from what not to say to the best ways to be a safe place and listening ear.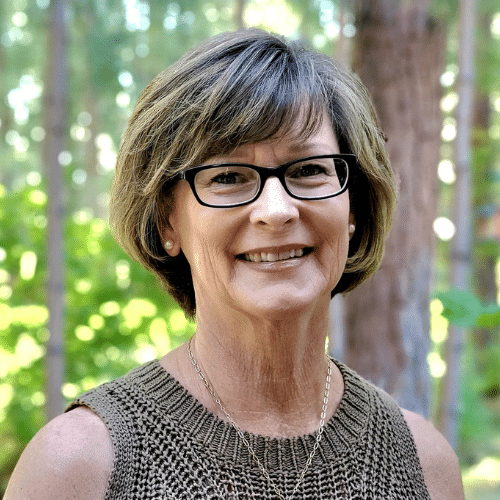 Kim Breuninger believes everyone has a story, we're all looking for something more, and we all need help to get there. She's a personal growth enthusiast who journeys with others as they move toward spiritual and emotional character development. Recently retired from 30 years of full-time ministry to women, her story continues in the beautiful Pacific Northwest.
Kim loves to write, teach, and speak. She's also a volunteer counselor for Respero.org and a qualified Townsend Leadership Coach. Kim's husband and best friend Dave is also retired from full-time ministry. They've joyfully raised their blended family of five and are overly attached to their nine exceptional grandchildren. They enjoy all the biking, hiking, and year-round sports the outdoors offers.
Quote of the episode:
"Do what you need to do to keep yourself together. A child that has a mom who is composed has a treasure." —Kim Breuninger 
Resources
Related Content:
—5 Tips for Grit and Grace as a Single Mom
—Dear Single Mom, This Is Why You Inspire Me
—Trapped in a Past Relationship? Here's the Best Way to Move On
—After Losing My Husband To Suicide, One Good Man Restored Our Family
—5 Tips for When You Want to Re-Enter the Dating World
—Encouragement and Hope for a Single Mom
Follow Us on Social Media!