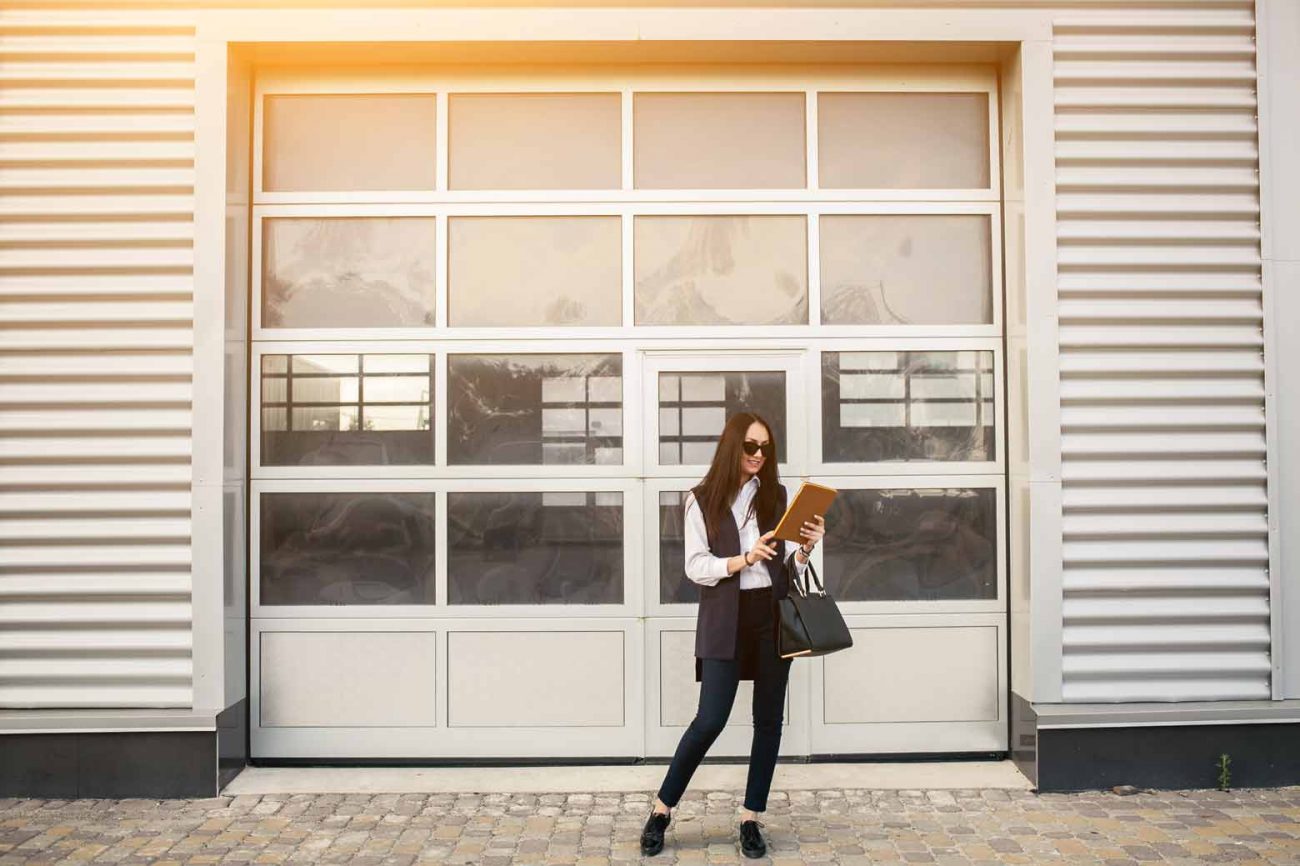 My shopping strategy has transitioned somewhat over the past couple of years since two things happened: I got connected to Instagram, and I stopped being afraid to order clothing or footwear online.
Instagram has allowed me to find all kinds of handmade items and one-of-a-kind boutiques that I might never have otherwise stumbled upon. And my lessening fear about repackaging and returning apparel purchased on the computer has saved me lots of time and gas. Especially since many stores offer free shipping…and some of them, like Nordstrom, paid postage on returns!
One thing I especially love to discover, whether in person or online, are stores that have a purpose—those whose profits are used to lift women out of poverty, addiction, prostitution and sex trafficking or which support moms and wives who are challenged by other hardships.
I believe many of us have a passion for these types of shops, as we should. Lifting up less fortunate women should be a mission for every one of us. So I'm sharing a few caring vendors that are among my favorites. Each is linked to its online store, where you can read more about its history and mission. And, of course, you can shop your way to helping another woman discover her purpose, passion and strength!
I became enamored with R. Riveter handbags when the founders shared their story on Shark Tank last year. This incredible business launched in 2012, got a boost from a Kickstarter campaign in 2014, and opened its first storefront in North Carolina in 2015. It's the brainchild of two friends whose husbands were deployed overseas and who wanted to provide meaningful and often much-needed jobs for other military wives struggling to raise their kids and make ends meet on their own. Every R. Riveter handbag – made from high quality denim, leather, wood and hardware – bears the mark of the military spouse who assembled it (by the way, the crafters live all over the country). The company not only supports military wives, it also financially contributes to other nonprofit veteran-owned and military spouse-founded organizations. Since its rapid success in the past few years with its cross body, shoulder, tote and travel bags, R. Riveter has expanded its line to include a small array of accessories and home décor items. But the handbags are what will grab your attention; they're fantastic! You can get a 10% discount code by signing up for emails on the website. Speaking of military wives, don't miss Grit and Grace: The Official Armor of a Military Wife.
Thistle Farms offers a beautiful and natural line of bath and body products, with proceeds used to rescue and heal women who have been rescued out of sex trafficking, prostitution and drug abuse. Based in Nashville, the ministry was started in 1997 by an Episcopal priest as a way to help four such desperate women. Today, the 11,000-acre project includes a residential treatment center for 32 women, helps thousands of others through advocacy and counseling, and offers the public a café and global marketplace. Residents and graduates of the program have jobs making the body products and working in the café. Thistle Farms also partners globally to provide additional items made by more than 1,000 rescued women in other countries. The products created in Nashville includes luxurious his and her body, bath and shave products in full and travel sizes, candles and a few clothing items like a great "Love Heals" T-shirt. Globally sourced items include decorative pillows and stunning hand-woven sisal bowls. If you're in Nashville and want to visit, the store is open from 9 a.m. to 4 p.m. Monday-Friday and the Thistle Stop Café is open 8 a.m. to 3 p.m. Monday-Friday and 8 a.m. to 4 p.m. Saturday.  You can get free shipping with your first online order if you sign up for the email list.
I seriously love this story of five college juniors who turned the needs of women across the globe into 31 Bits, a worldwide online marketplace. It happened after one of them went on a life-changing trip to Uganda and returned with jewelry that women there had made out of old posters. The girls sold every piece to friends and realized that all the Ugandan women needed to provide for their families was a marketplace; they already had drive and skill! The girls returned to Uganda; one of them stayed to teach the women new skills and the rest returned to the US, where they sold the jewelry at school events, craft fairs and anywhere else they could. Today, 31 Bits jewelry is found in hundreds of stores across the nation as well as in the online store. The business has since expanded to include women in Indonesia who spent years learning to make unique brass jewelry. When you buy anything from 31 Bits, you are helping provide ethical working conditions and fair and consistent incomes for women in the two countries. There are other businesses that have a similar mission, but the 31 Bits jewelry is truly stunning. If you're intimidated by the quantity of items on their website, a great place to start is the Spring 2017 collection.

I accidentally discovered this special boutique while wandering The Domain, a new shopping mecca in Austin, Texas. Raven + Lily is so thoughtfully designed that it looks like an art gallery featuring lovely curated clothing, jewelry and home décor pieces made by impoverished women around the world. Raven + Lily was created with the goal of alleviating poverty among women. Today, its partners employ over 1,500 marginalized women at fair trade wages, giving them access to a safe job, sustainable income, health care, education, and a real chance to break the cycle of poverty for themselves and their families. Beautiful clothing, accessories and home goods are made by hand by women in economically challenged countries like Pakistan, India, Ethiopia, Cambodia, Kenya, and Peru. Raven + Lily makes sure that the women are paid fairly, and researches the source of every single repurposed and recycled material used to make the products it carries in order to reduce waste. Every item on the website not only tells about its material and source, but also describes how the product benefits the women who made it. For example, the Sokha Desert Tank is made by women in Phnom Penh in a zero-waste facility, allowing them to break the cycle of poverty and provide for their families. The Irene cuff bracelet is handcrafted with recycled brass by artisans living in the Kibera slum of Nairobi, lifting them out of the worst level of poverty. Raven + Lily is proud to be a B Corporation, and was named the Best for the World in Community Impact in both 2014 and 2016. It is a member of the Fair Trade Federation, as well as the Ethical Fashion Forum. If you can't visit the Austin flagship store, you can order online and get a 15% discount by signing up for emails. Shipping is free on purchases over $75.
—
You'll also like 7 Brands That Are Helping Women Around the World, The What Was Broken Collection: Jewelry Celebrating Hope and 7 Apps You'll Want to Download Now.
#gritandgracelife