It's winter in East Tennessee. I'm not sure if it's the holidays approaching, home sickness, my first job working outside the home or the fact that I am living in a travel trailer with our twins and small dog, but the reminder comes daily: It's just a season.
My husband and I either coined the phrase or grabbed it from some wise voice along the way to guide us through some of the hardest moments we have faced. In those moments, we would share those words of wisdom with our twins, telling them not to worry, that it's just a season.
It's Just a Season…
…When our home burned down, and we were in a hotel with makeshift Christmas trees awaiting new shelter.
…When we were in the rental home, and it seemed like it took forever to get the home rebuilt.
…When the pandemic happened shortly after we moved into our home, and friends and family had to isolate.
…When we packed up that perfectly good home to move here.
…When we are forced inside due to brisk weather, I remind them and myself: It's just a season.
If I could explain how I feel metaphorically, I'd say that I feel like a transition sentence. I am not what was just said, yet I am also not what is going to be said. I am here in the middle, touching both with my arms extended—growing, learning, waiting. Waiting to ripen I suppose. After all, it's just a season.
Choose to Find Joy in the Waiting
When this season ends and is replaced by one of light and joy, we need to be more aware of that. It's in those light seasons we will appreciate our strength and be glad we didn't quit, or give up, or lose faith.
It's just a season for us right now. A tight, crowded season and we are all learning to be more patient (or not) with each other.
We will look back at this time when our build is done and be so thankful for the space, but also so proud of ourselves for making the sacrifice it took to get there. I think our family has learned a valuable lesson after the fire season. It isn't about the finish line. Do not focus on some future goal or place to make you happy. Choose happy now. Happy in the morning coffee, in the fall colors, in the blessing of another day. Otherwise, the happy that you chase is like a mirage that keeps getting pushed back behind some thing, or some goal. Be happy in this season.
To those facing a hardship, a loss or dark times: It's just a season. It's during these seasons that build our character. Moving into the home didn't stretch me; it didn't force me to my knees to pray for strength. The waiting did that.
It's in the waiting-room seasons that we grow and change and get stronger. It's in the seasons like these that we contemplate what is truly important and what matters the most.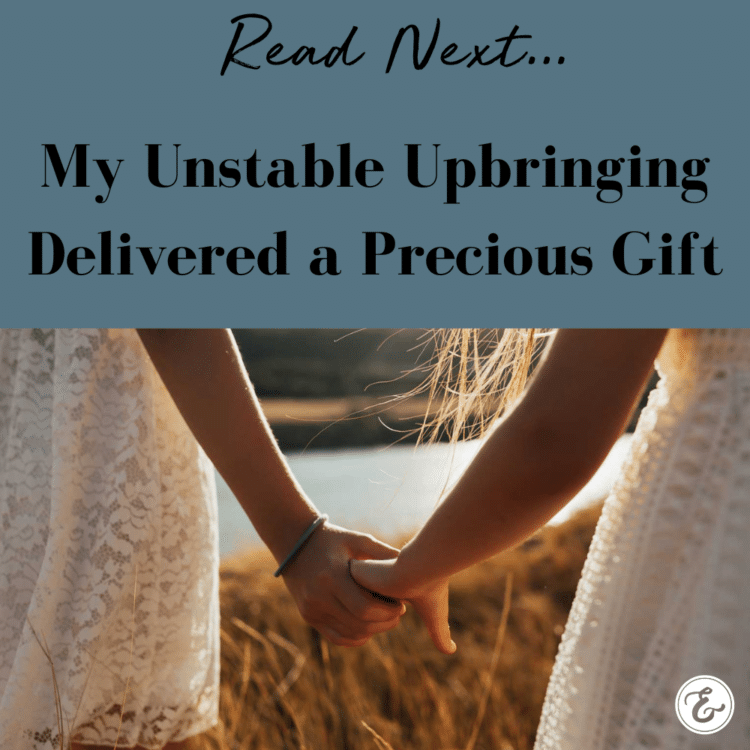 I love the fall and spring. Spring brings growth and hope for a new. But fall. Fall brings comfort. Fall brings a warm blanket and all the colors that my soul loves to bask in. It's a great time of reflection for many of us. What did the year bring? What did I want to do that I didn't or what could I have done differently?
Let's also start to look at how far we have come. How kind we were to the stranger, how we helped the new neighbor. Let's start to measure our worth differently in the fall. Let's not chase things or status, but humanity and kindness—how much of that did we dish out this year? I wish this actual season lasted longer than just a season.
It is, in fact, going to end, and the colors I bask in will become iced-over branches longing for spring, but until that day I will enjoy the fall. Hard season and all.
Whatever season you are in right now—dark or light—enjoy it. Enjoy the light seasons. I pray they go ever so slow, and you get to bask in them for a while. And in the darker seasons, I pray that you remind yourself and those around you:
We got this…it's just a season.
—
Here are some of our favorite tips for seeing the good in difficult seasons: What Does Optimism Bring to a Woman's Life? – 184