I grew up in a toxic family. My childhood is riddled with unimaginable abuse, trauma, a lack of stability and yet, in some ways, I consider myself privileged.
Did we have money? No. A majority of the time six of us lived in a 24-foot travel trailer, in RV parks, in whatever town my dad was currently working. Our family was made up of my dad, mom, two sisters and one brother. I am the oldest and my brother is the youngest. We are 10 years apart.
Our family was somewhere between dirt poor and middle class. My dad was a boilermaker so we moved wherever the next job was. I went to kindergarten in two different states and didn't actually finish that grade.
The longest stretch we lived anywhere, was when we moved to Washington state. I was 15. I am the only one left in my family still living in Washington.
Different from Everyone Else
Going to school, I knew I was different from other kids. Most of the students I went to school with had been in attendance most of their lives. They had connections, friendships, and history with each other. I felt like an outcast because I was always the new girl and terribly shy. Making friends was hard for me.
I was also plagued with thoughts that people could see that something was wrong with me, that I wore some sort of a scarlet letter because of the abuse. I also thought I was tainted, broken, and unlovable. Who would want to be my friend?
Looking at the definition, you may be asking why I consider myself privileged:
priv·i·lege [ˈpriv(ə)lij] NOUN
a special right, advantage, or immunity granted or available only to a particular person or group:
an advantage or source of pleasure granted to a person: It's my privilege to be here.
Childhood was filled with trauma and instability, but because of my dad's profession, it allowed us to travel filling it with experiences that most will never have.
My Experiences Gave Me Perspective
I used to be quite jealous of people who had friendships from childhood. They had deep connections that I so longed for. At least that's what I thought. I didn't realize how shallow some of the kids I went to school with were. The kind of relationships I longed for were at a depth that I couldn't completely understand until I was much older, and wiser.
However, my childhood was rich in experiences that most will only get to experience through movies and TV. For instance, I went to see the movie "Where The Crawdads Sing," and it touched me on a level that I don't think anyone else seated in the theater with us could feel.
I owned a shirt identical to one worn by the young character in the beginning of the movie. I recognized it right away and was instantly transported back to the second grade. I remember how that shirt felt on my skin. The fabric was soft, a little stretchy, and the thread pattern throughout the shirt made it feel like little puffs of clouds sewn together. It awakened a memory in me that honestly warmed my heart and sparked a part of my life that has been buried by time I wanted to pause time for just a moment and sit in that feeling of nostalgia.
While I have never been to the North Carolina swamp or marsh lands, I have lived in other places where the scenes of the trees dripping with moss brought back happy memories of playing with my sister. In that moment, I could feel the heaviness of the humid southern air. The noises of the birds, frogs, and other creatures sounded like familiar songs of another lifetime.
My sister Barbara and I used to catch lightning bugs in jars while playing outside in the evenings. It was so magical to watch them and when we held them in our hands it felt as though we were part of their magic. (Don't worry, we released them before we went in for the night.)
People will watch movies and there will be a poor family that eats nothing but rice and beans. They won't know how good that meal is, or how comforting it can be to smell a pot of beans cooking on the stove, hoping there is a big chunk of ham hock simmering in the middle and lending its salty flavor to the beans.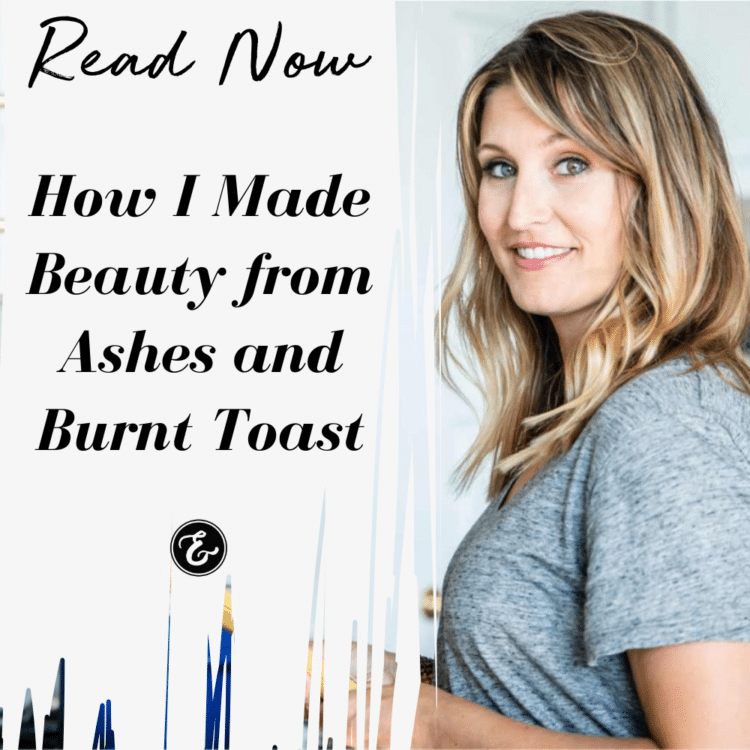 Most of my west coast friends have never truly tasted authentic East Coast pizza. The house my mom grew up in was in an Italian neighborhood. Some of the neighbors were not just of Italian descent but were born in Italy. Oh, how I loved listening to their thick accents.
The front porch was where we gathered in the evenings to sip iced tea and chat. Okay, so it was mostly the adults, but as a kid, I would try to sit and eavesdrop on the conversations.
God created this amazingly beautiful and diverse world. I wonder how much compassion, love, and empathy we could show one another if we all truly spent time experiencing different cultures and seeing the world through the eyes of others.
I Saw the Beauty in My Unstable Upbringing
Again, you may be asking how this makes me feel privileged. I believe it's my perspective. Since our home was on wheels, we either lived in or at least drove through most states. I have experienced breathtaking sunrises with my dad while the rest of our family slept and seen Nashville lit up at night—all from the front seat of our truck.
I don't want to romanticize the nomad life. It was hard to not have the stability that other kids had. I am, however, choosing to see the blessings of the life I did have rather than focus on it in a negative light. Heavily influenced by this lifestyle, I have been given great empathy for humanity. What a precious gift empathy is.
While I don't want to dismiss the sad and difficult times in my journey, because they were just that—sad and very hard to navigate. I didn't want to stay there. That would just perpetuate the cycle. So, I looked for the joy in my journey. One small nugget at a time, that perspective gave me the eyes to see the privilege I had, giving me the strength, hope, grit and grace to break the cycle and grow a healthier branch of my family tree.
—
Don't believe you have the power to shift your perspective? Think again—music superstar Mandisa shares how: Do I Still Have Time to Rewrite My Life Story? with Mandisa – 192