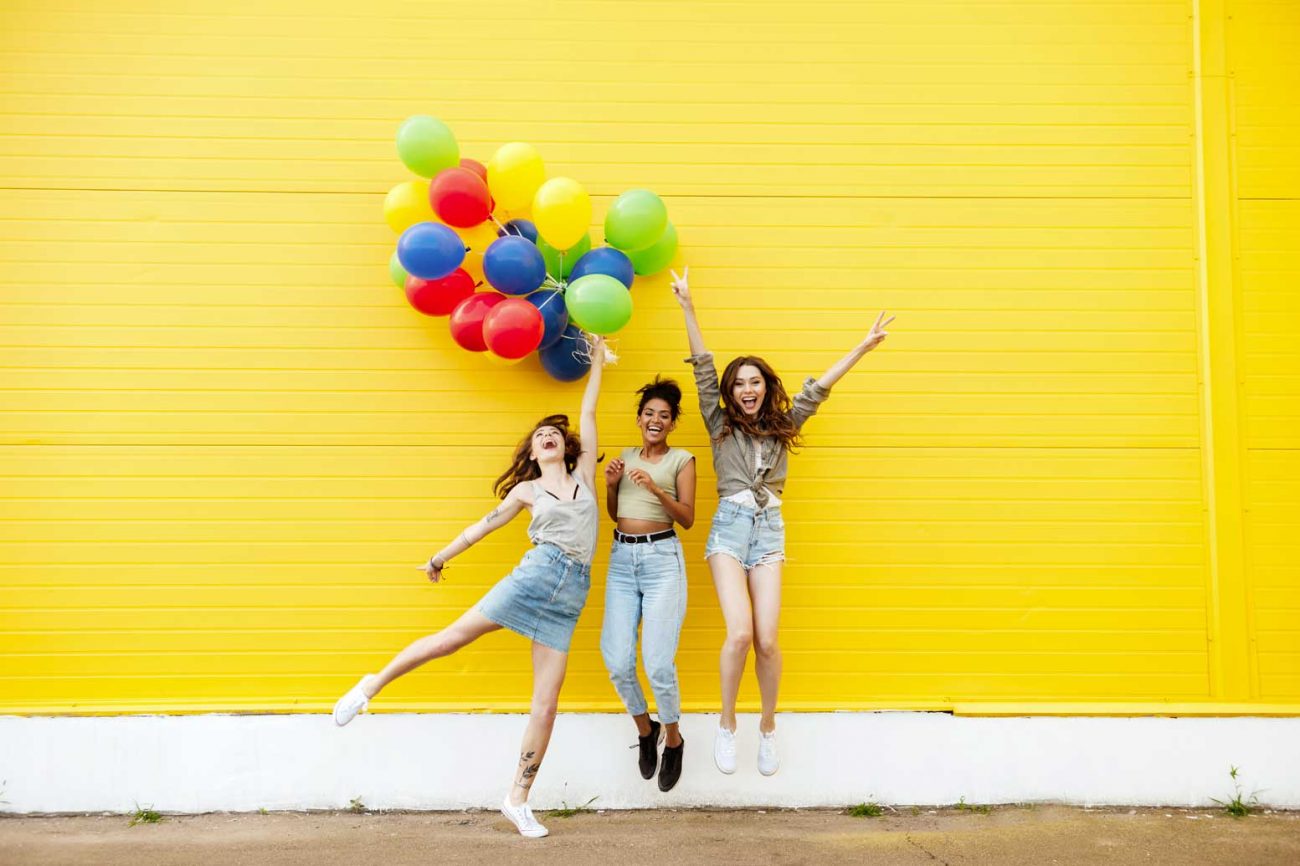 Every young adult starting or struggling in college needs a little extra help. Everything is new. New environment. New friends. New foods. New schedule. In the midst of the chaos and the endless trips from my car to my college dorm room to unload all of my stuff, I wish there had been someone around to let me know some of the tips and tricks of the trade.
Here are 10 things I think every college student should know:
1. Do it all. There will never be a better time for you to try everything you have always wanted to try. New foods—part of your meal plan. New clubs and organizations—they look great on a resume. Workouts—you may never have better access to a free gym membership again, so take full advantage of all the opportunities while you can. You won't regret it.
2. Work out. The freshman 15 is not a cliché. It's the real deal. But most of it happens due to stress and not the greatest eating and exercising habits. Find a schedule that works best for you and stick with it. Find a friend. Or make it your alone time since you might need the personal space away from the stereotypical roommate nightmare.
3. Don't sweat it. The stress of college life is normal. You're not alone. You're in the middle of a lot of life changes, and every decision feels like a really big deal. Just remember that everything is figureoutable (Yes, it's a word. Even if it's just in my dictionary) and take things one step at a time.
4. Make friends with your advisor. There is no one better to help give you direction and advice—from your class load to suggestions on programs and internships you might be interested in. If you get stressed out or off track, their office hours are there for a reason. Go have a conversation. It won't hurt, and you'll build a fantastic relationship with the person who might be your mentor for the next several years.
5. Buy used books. Save yourself (and your family) a lot of money by checking out the required materials and then going online to find them somewhere other than the college bookstore.
6. Find your fit. There is always a place for you to fit in. Find your college clan. Find what makes you happy and motivated.
7. Always go to class. Even when you don't want to. It'll pay off in the long run. Trust me. Skipping class often has a domino effect. Even just once can make you miss a lot.
8. Get out of town. Take a walk. Take a drive. Eat local on occasion. Remember that there is life outside of your college bubble. The "real world" is still living off campus, so try and get some perspective every now and then to reset yourself.
9. Find your study space. Find a spot without distractions or the perfect amount of distractions. Whether it's the library, a café, your favorite reading tree, or corner in a student union or lounge… You know what works best for you in order to get your work done. So, find the space that fits you best.
10. Call your mom. Or your dad. Or your grandparents. Or your cousins. Whoever you consider family. Support is key in college. Whether it comes from on campus or off.
The journey through higher education is a marathon, not a sprint. So pace yourself. Make good friends that you'll keep forever. Find your favorite place that delivers and save the number to speed dial. Remember who you are and who you want to be. But always give yourself time and room to grow.
—
Don't miss this recent podcast episode from This Grit and Grace Life: Miss Independent: Can You Be Healthy, Strong and Dependent? – 047!
You'll also like 7 Simple Ways to Free Yourself from Student Loans, How to Have a Great Roommate Experience, Breaking Up and Becoming a Strong Woman, 10 Behaviors Found in the Inspired Woman, and 3 Reasons You're Unhappy and How to Make a Change.
#gritandgracelife