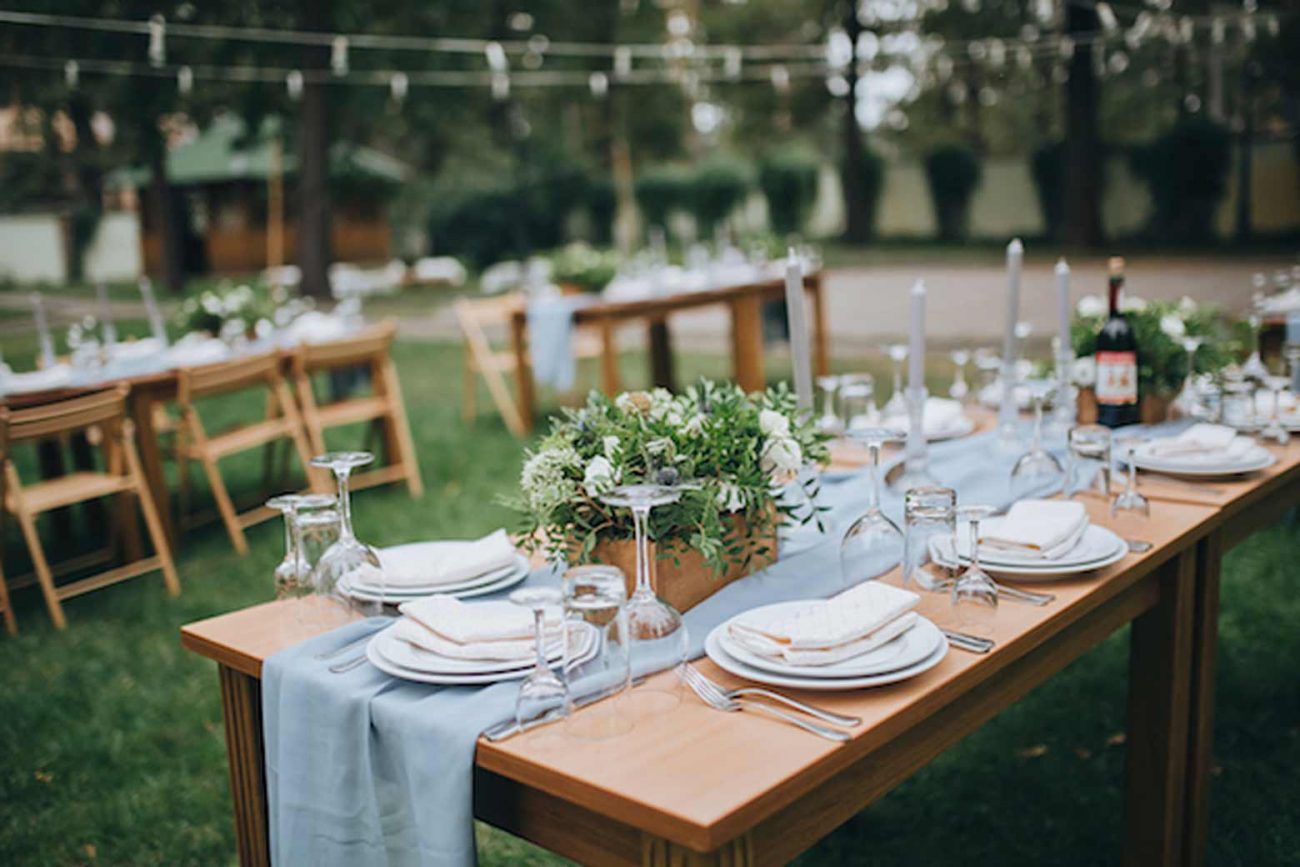 Now that engagement season is over and spring has sprung, your weekends are sure to start filling up with weddings! If you don't know what to wear, let's begin with color. According to the Pantone Fashion Color Report for Spring 2017, there are many color options ranging from bright and vivid to muted and earthy that are reminiscent of our natural surroundings. So why not pick a dress color that reminds you of the sun on your back or a getaway to the mountains?
Before high-tailing it to your favorite store, take a look below at 5 ideas that may help you find your perfect springtime wedding guest dress:
1. 'Renley' Lace Fit & Flare Dress by BB Dakota ($88)
This feminine dress is extremely versatile. Not only does a fit-and-flare dress look amazing on many body types, it is also a day-to-night dress. Simply throw on a white or blue denim jacket or a cardigan over this dress for those chillier spring days. To complete this look, wear a classic gold or silver necklace with some neutral wedges, heels, flats, or strappy sandals depending on the wedding attire. Can we also talk about this color? Represented as "Island Paradise" in the Pantone Color Fashion Report, the color of this dress takes us to clear blue waters in the tropics. Can I get a margarita over here?
2. Embroidered Tunic Dress by Raella (On sale for $89.95)
The shade of yellow in this gorgeous embroidered dress will bring instant warmth and vitality to your look. Some people shy away from wearing yellow, but this darker shade flatters a wide range of skin tones. Embroidery is a huge trend this spring and will surely carry into summer and fall. If you want to make more of a statement, it's always a good idea to wear an outfit that's packed with detail, and embroidery does the trick! And guess what? This dress has pockets, which is a dress detail that many of us ladies love.
3. Learning To Fly Black Jumpsuit from LuLus ($34)
If you're attending an evening wedding and want to wear something different, a black jumpsuit will turn your whole look up a notch. This jumpsuit from LuLu's is affordable, plus you can dress it up or down! Black jumpsuits are flattering and foxy on many different shapes and sizes. To complete this look, wear a neutral colored wrap to keep it dressy and chic. Add some black, gold, or silver heels with classic or statement earrings. Voila! You've created a glamorous look that will surely turn heads.
4. Get A Glimpse Sage Green Long Sleeve Shift Dress (On sale for $26)
The sage green color of this dress reflects the rich greenery that accompanies the idea of the great outdoors. Bell sleeves and ruffle sleeves are two more trends that will be sticking around during spring and summer, and I couldn't be happier about it! Detailed sleeves add interest to any outfit and highlight the arms in a feminine way. This dress would be the perfect piece to wear to a spring wedding! To top off this look, wear heels, wedges, or flats that match the vibrant shades in the Pantone Fashion Color Report. Sage green serves as a beautiful, muted palette for the brighter hues, so don't be afraid to have some fun!
5. Front Knot Midi Dress by Missguided ($72.00)
A midi dress is a sleek and classic option, especially if you are attending a dressier wedding. The silhouette of a midi dress looks amazing on both shorter and taller women because it accentuates the figure and slenderizes it at the same time. The knot detail in the front of the dress is flattering and distracts from any midsection blues. According to the Pantone Fashion Color Report, "Pale Dogwood" is the color represented by this dress, which is "a quiet and peaceful pink shade that engenders an aura of innocence and purity." This soft pink color also gives the skin a healthy glow.
These dresses all have one trait in common: versatility! They can all be dressed up or down in different ways, worn with jean jackets or fanciful wraps with clutches, embellished with sparkly accessories, or simplified with a pair of earrings and nude shoes. Here's to finding the perfect wedding guest dress and celebrating a fresh, spring day of romance in style!
—
You'll also like These 4 Denim Trends Are Heading Your Way, 7 Brands That Are Helping Women Around the World, How to Wear White Jeans All Year-Round, Everything You Need to Know About a Capsule Wardrobe, and The Perfect Tank Top and How to Style It
#gritandgracelife