Awww, love…are you loving love or loathing it? Maybe you're recently single, always single, or unhappily coupled-up. Or maybe you're in your dream sitch, heartstrings tied neatly in a happy, little bow…
Do me a favor and put all of that aside so we can take a few minutes to let our fave TV couples inspire us to believe in a lovely love again. Because who doesn't need to escape into fantasy land sometimes by way of couples who (seem to) have (most of) it all together?
Let the love fest begin…
Susan & Gordon
Let's start at the beginning. Maybe the first couple you remember. Susan & Gordon Robinson from Sesame Street. Ahh, memories. What thumb-sucking preschooler wouldn't love a schoolteacher married to a nurse? They really seemed to be happy!
Cory & Topanga
Any other TGIF lovers out there? You can't help but idolize Cory & Topanga from Boy Meets World. A love that starts in middle school? Yes, please. Well actually, not really. But you wanted to be them too…first kiss turned forever kiss. Fun fact, Ben Savage's actual first kiss was on that show with Danielle Fishel (Topanga). Melt.
Chandler & Monica
You can't think of TV couples without giving props to Chandler & Monica from Friends. You can't help but root for these friends-turned-lovers who have a quirk and a charm all their own.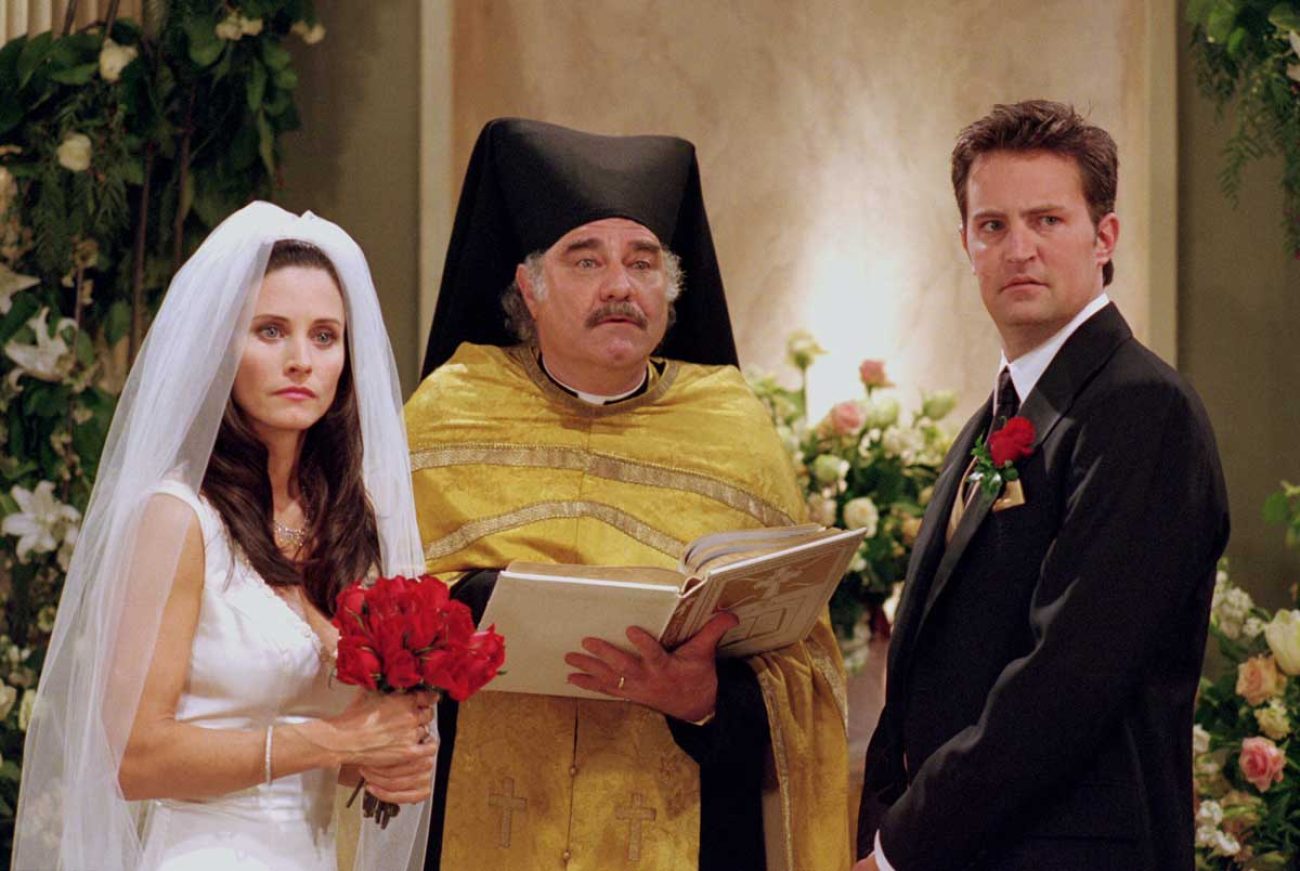 Eric & Tami
Then there's the untouchable Taylors from Friday Night Lights. Clear eyes, full hearts, can't lose when you're Eric and Tami Taylor. My husband and I were almost done binging this show when he passed away. Excuse me while I spiral into a black hole with ice cream and tissues to finish it right now.
Now, for these next few I'm throwing you a bone and including couples on shows I don't actually watch but I know are wildly popular.
Glen & Maggie
First, we've got Glenn & Maggie from The Walking Dead. The couple that slays together, stays together? I'll take your word for it.
Brad & Jane
I'm also including Brad & Jane from Happy Endings in this round-up because they kept reappearing in my search for lovable TV couples—so they get a shout out! I agree, they're totes adorbs.
Adam & Kristina
And the last couple I don't actually "know" has to be mentioned as a gateway to the next and best current show on TV. But, first, let's give the Bravermans from Parenthood their due. It was their markedly successful show that brought us our current fave.
All of Them
Yes, we can't talk about lovable couples without mentioning Jack & Rebecca, Randall & Beth, Kate & Toby from This is Us. Shout out to all of them. Except Kevin & (girl of the season), because bless him, Kevin can't do a healthy relationship…yet…but I have hope for him.
Here's to our beloved Pearsons.
Chip & Jo
I can't leave out everyone's favorite handy and happy couple, Chip & Joanna from Fixer Upper. I mean, need I say more?
Sean & Catherine
And finally, because I can't help myself but include the best couple from my go-to guilty pleasure, The Bachelor (and all spin-offs. Yes, I watch them all. Judge away!). I still adore watching Sean & Catherine as they grow as a couple and grow their family. They're the real deal. Oh, speaking of, you must read The Bachelorette: A Romantic Culture in a Feminist World.
So those are (just some of) my fave TV couples that I love to love. I'm sure you have your own picks—why don't you share them with me on our Facebook page where I love to hang out?
—
And speaking of love, don't miss our Valentine's Day podcast episode, Happy Valentine's Day from Your Two Favorite Galentines – 027!
For related articles on love and relationship advice for women, start here:
He Brings Me Flowers, but Is That Enough?
Ask Dr. Zoe – Why Do Strong Independent Women Scare Men?
This Is What a Well-Loved Woman Feels
5 Ways to Handle Being Ghosted With Grit and Grace
This is Why I Love The Bachelor

Don't miss some of our favorite articles for the strong woman:
You, Your Man, and His Baby Mama All Need Grit and Grace
Now Is the Time to Ignite Your Confidence
Dear Single Mom, This Is Why You Inspire Me
10 Quick Ways to Be More Productive When You Work From Home
TobyMac's Son's Cause of Death Reminds Us That Faith Doesn't Protect Us From Pain
#gritandgracelife