Have you ever felt abandoned by God in your pain? You seek His face, but it cannot be found. You turn the pages of your Bible, searching and searching, turning every stone for a word of hope. You pray. You cry. You plead…
Father?
Are you there? Are you real? Can you hear me? Do you see me? Do you care?
Where are you?
I need you. I'm hurting.
Help!
I feel like a fool for trusting you, and yet… I have nowhere else to go. If you don't show up, I have nowhere else to turn. No one left to call.
I wonder how many people are this place right now.
All the Bad News…
Enduring crisis. Grieving a loss. Weary from waiting. Breaking under prolonged stress. Worn out from trying to focus on the good. Fearing the worst. Ordered to stay in their homes in an effort to keep sickness out of them. Isolated in a hospital room with no human interaction except for medical staff shielded in hazmat suits.
Forsaken.
One virus has sent the entire world into a tailspin. Medicine can't keep up. The economy is plummeting. Across the globe, people are groaning. We want more tests and data. We want answers. We want things to get back to "normal." Is there a finish line? So much disruption caused by one, tiny virus.
Just as this tiny virus has worldwide effects, sin's damage is even more monstrous…it separates us from God.
And yet, we have a far greater enemy, causing catastrophic damage, that is common to all mankind. That is our sin. But just as this tiny virus has worldwide effects, sin's damage is even more monstrous. You see, it separates us from God. The separation sin creates between God and man isn't some backyard ditch we're trying to hop over with a good running start. It's more like trying to pole vault across the Grand Canyon with nothing but a toothpick. It cannot be done.
This diagnosis is a sure death sentence, one we've all received.
But there is good news.
The Good News
Though sin is far more critical, we do have the cure. And when it is received, there is a 100% success rate. This problem has been solved. The answer already given. The wait is over. It's all wrapped up in our beautiful, risen Savior, Jesus.
He offers eternal safety. His resources are unlimited. His power unmatched. His authority is over all. He doesn't look at anything and wonder if he can overcome it, for nothing is more or less difficult for the One who conquered death. He isn't thrown off by a single interaction, event, or global pandemic, for he knew the end of time before it ever began. From his very mouth he told us, "It is finished."
And while his power, dominion, and majesty are something to look at in wonder—for they are infinitely higher and greater than any kingdom or nation known to man—he is not out of touch with our reality.
He sympathizes with us in our weakness. He understands our aching. He is well acquainted with sorrow. He has pleaded with God to let his cup pass, only to hear silence. He endured every affliction and burden and pain, even death on a cross. He bore every sin and weight of the world upon his torn up back. The Father, who cannot look at wickedness with favor, turned his face away from his beloved Son for the first and only time. Jesus asked the Father, "My God, my God, why have you forsaken me?"
Yet he, unlike we, chose it.
He Gave It All Up… For You
He gave up the comfort of heaven. He left behind his "normal." He willingly entered into a world riddled with sickness and disease and reached out to the most contagious. He didn't shrink back, protect himself, or quarantine the afflicted in isolation.
He drew near. In love. With purpose. For the joy.
Which was you.
Your heart. Your soul. Your mind. Your love and devotion.
He proved his love for the world on the cross. He endured the full judgement of God so that you, should you place your faith in him, would never have to face it yourself. He experienced spiritual separation from God so that his children could live in perfect peace and communion with God right now and forevermore. Jesus understands feeling abandoned in pain, and he submitted himself to the anguish of it so that he could comfort you in yours.
Surely he has borne our griefs
and carried our sorrows;
yet we esteemed him stricken,
smitten by God, and afflicted.
But he was pierced for our transgressions;
he was crushed for our iniquities;
upon him was the chastisement that brought us peace,
and with his wounds we are healed. 
Isaiah 53:4-5
More Scripture:
For God so loved the world, that he gave his only Son, that whoever believes in him should not perish but have eternal life. (John 3:16, ESV)
You see, at just the right time, when we were still powerless, Christ died for the ungodly. (Romans 5:6, NIV)
Because of the joy awaiting him, he endured the cross, disregarding its shame. Now he is seated in the place of honor beside God's throne. (Hebrews 12:2, NLT)
For we do not have a high priest who is unable to empathize with our weaknesses, but we have one who has been tempted in every way, just as we are—yet he did not sin. (Hebrews 4:15, NIV)
My old self has been crucified with Christ. It is no longer I who live, but Christ lives in me. So I live in this earthly body by trusting in the Son of God, who loved me and gave himself for me. (Galatians 2:20, NLT)
And God heard their groaning, and God remembered his covenant with Abraham, with Isaac, and with Jacob. God saw the people of Israel—and God knew. (Exodus 2:24-35, ESV)
Your eyes are too pure to approve evil,
And You can not look on wickedness with favor. (Habakkuk 1:13, NASB)
For I am sure that neither death nor life, nor angels nor rulers, nor things present nor things to come, nor powers, nor height nor depth, nor anything else in all creation, will be able to separate us from the love of God in Christ Jesus our Lord. (Romans 8:38-39, ESV)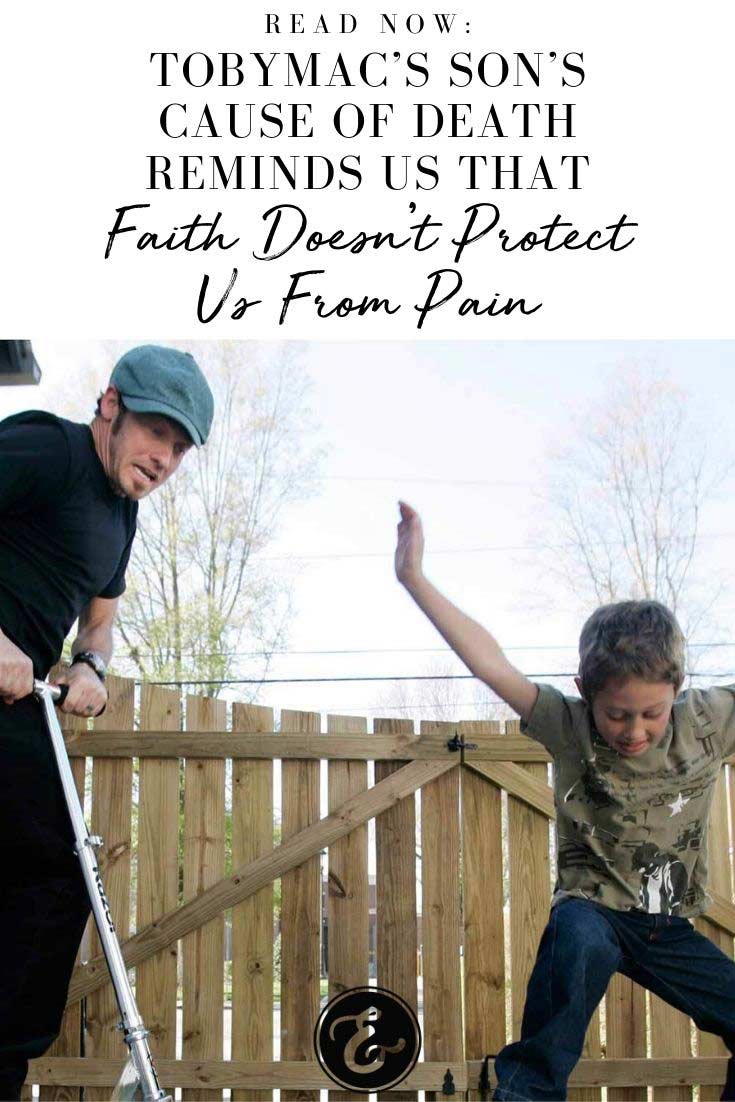 —
Looking for more encouragement as a strong woman of faith? Check out:
When Hope is Your Bravest Choice
Are You Frozen in Your Struggle? This Grace Offers Hope
Battered Faith: Holding on to Hope Even When You Struggle
How a Woman of Grit and Grace Wears Her Faith
Finding Your Grit Just When You Are Sure You Don't Have Any
A Modern Day Esther: Finding My Voice Through a Hero in the Bible
Don't miss these popular articles:
10 Classic Beauties That Will Inspire Your Strength
Can We Find a Way to Be Grateful for the Tough Stuff?
My Really Different Kind of Family
Stepmother: The Most Difficult Job in a Family
When a Strong Woman Is Quitting, But Not Failing
3 Ways Positive Self-Talk Can Improve Your Life
What Your Grieving Friend Really Wants You to Know
How My Husband and I Survived My Affair
#gritandgracelife
You'll love this podcast episode from This Grit and Grace Life: How to Handle Real-Life Struggles That Challenge Your Faith – 112!