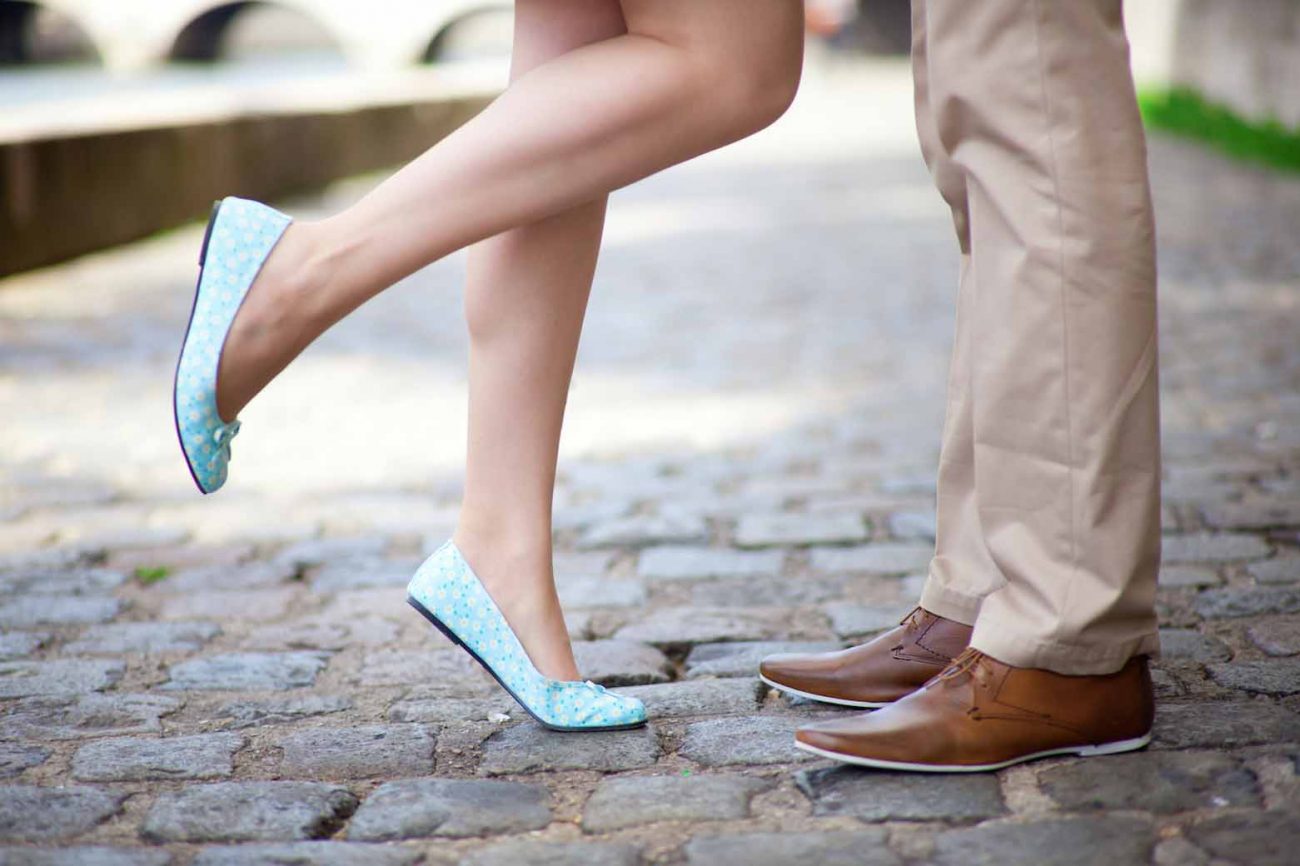 I remember meeting my now husband's entire family for the first time at The Cheesecake Factory. My nervousness eased up a little because The Cheesecake Factory is one of my favorite restaurants, plus, I quickly found out that my now mother-in-law's favorite dish was mine, too.
But what to wear? While singing was optional for Mariah Carey on New Year's Eve, dressing to impress is not. Not to add more pressure, but meeting your guy's parents is like an interview! No matter your age, first impressions are very important when it comes to potential in-laws, but another crucial thing to remember is to be yourself! Another tip? Keep your look conservative.
Here are three cute outfit ideas for when you're meeting the parents:
1. Preppy: Blazer with Jeans
This cute combo creates the perfect dressy-casual look! Instead of a dark blue or black blazer, choose a pretty blush colored blazer or any pastel colored blazer. You could even wear white! Pair your blazer with distressed or regular denim (skinny or boyfriend jeans work, too!) in any wash. Wear a patterned or striped tee underneath. I also suggest tucking in your tee and wear a thin natural colored or metallic belt for a more put-together look. You can wear flats, heels, booties, or wedges depending on the season! Top off this outfit with a statement necklace or a simple long necklace in gold or silver and you're ready to "wow!"
2. Boho: Flowy Top with White Jeans
You can never go wrong with an ethereal, flowy top! If your style is bohemian, this is the perfect look to rock while meeting the parents. A floral print on a flowy top adds interest and an extra touch of dressiness. I believe women of all ages look amazing in flowy, floral tops! In the spring and summer, wear a flowy top with white jeans for a fresh look. No matter the season, though, your denim options are endless. To top off this look, throw on a moto jacket or a cardigan with a long necklace and booties, flats, strappy heels or espadrilles!
3. Classic: Dress with Boots
An effortless and flattering look would be to wear a simple dress with OTK (over the knee) boots, tall boots, or booties. You can choose to wear a fun striped or pattern dress or a solid colored dress for a sleek and classic look. During the fall or winter seasons, a faux fur vest would add some texture and a festive holiday touch!
Whatever style you end up choosing, whether it's one of my suggestions or not, have fun! Remember that your guy brought you to this special occasion because he is confident in his decision to be with you, and he knows his family better than anyone else. So take a deep breath and enjoy the moment!
—
You'll also like Why is Premium Denim So Pricey? 4 Things You Need to Know!, Now Trending: Lace Bralettes—How To Style Them and What to Wear on a First Date
#gritandgracelife