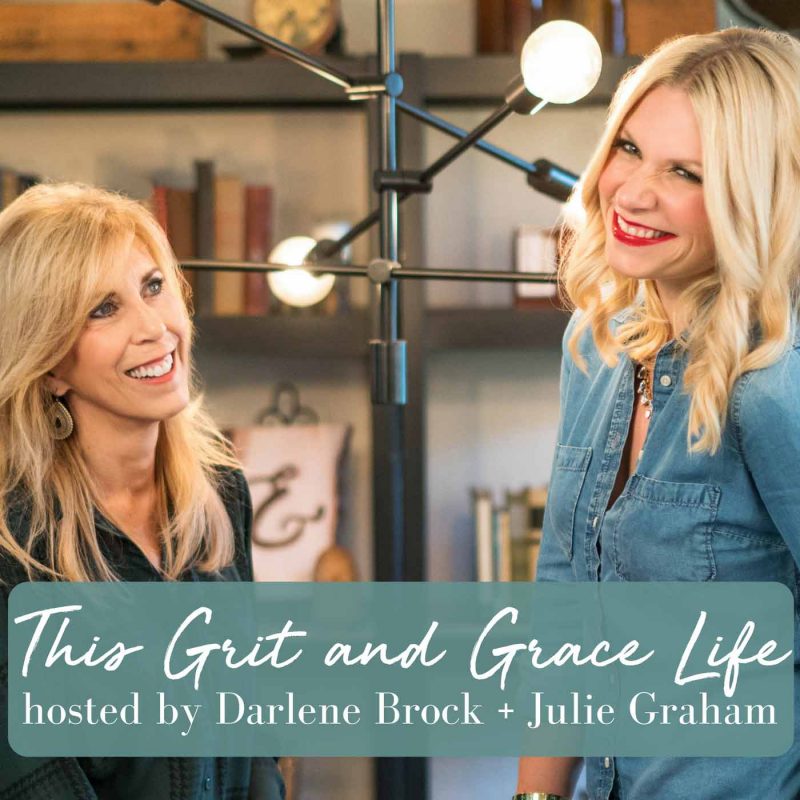 Our faith guides us in all that we do. It is what enables us to manage This Grit and Grace Life. Since we believe we serve a personal God who cares about every aspect of our life, we realize that getting to know him better makes a huge difference. Faith helps us navigate all the challenges we face with the assurance that there are answers to our problems.
In this episode, we're bringing it back to the basics. What does it mean to be a Christian? How do you begin and grow in faith? Are there ways to learn more about God and the bible? Even what do Darlene and Julie find helpful in their own lives? This and more from two imperfect, still-growing Christian women who want to encourage you wherever you are today. Grab your coffee (maybe your bible) and tune in to this heartfelt discussion. Perhaps even share it with a friend.
Looking to start studying the bible more? Try the 3 P's method Julie mentioned. As you read a passage of scripture look for God's power, presence and/or promises.
You might also want to look for a reading plan on the You Version bible app or find one at She Reads Truth.
Viewing in an app? Full show notes here!
These are the verses we mentioned on the episode.
"All the believers devoted themselves to the apostles' teaching, and to fellowship, and to sharing in meals (including the Lord's Supper), and to prayer."

Acts 2:42

"And let us not neglect our meeting together, as some people do, but encourage one another, especially now that the day of his return is drawing near." Hebrews 10:25

Articles We Mentioned or Know You'll Love
How to Have Your Own Coffee + Bible Time
Why It's Important to Be Involved in a Local Church and How to Pick One
The Good Christian Girl Who Struggled With Porn
These Bible Studies Will Help You Grow Your Faith
Chutes and Ladders—Are You Trying to Work Your Way to God?
Beginning Faith: Walking This Life With Grit, Grace, and God
Religion vs. Relationship: What Will Grow Your Faith More?
There's No One Right Way to Feed Your Faith
5 Inspiring Women of Faith I Love to Follow
Quote of the episode:
"So here's what I want you to do, God helping you: Take your everyday, ordinary life—your sleeping, eating, going-to-work, and walking-around life—and place it before God as an offering. Embracing what God does for you is the best thing you can do for him." -Romans 12:1 MSG
Check out these episodes we mentioned: How Do I Know What Defines Me? – 078, Are You the Proverbs 31 Woman? Should You Be? – 092, and An Intimate Look at Your Sex Life With Dr. Miller OB-GYN – 135
Be sure to follow us on social media!
Facebook
Instagram
Twitter
Pinterest
#gritandgracelife