Perseverance is one of those terms we learned in elementary school when it came time for the lesson about character traits. When we're small, the sound of the word—not to mention the length of it, a whopping 12 letters—resounded in our minds. We imagined staying strong and pushing through difficult homework or a race during physical education class. As adults, perseverance takes on an entirely new meaning, and an entirely new concept of what it means to be strong in adversity. When life seems to be weighing on us just a little bit too much and we need a push to make it to the other side of whatever it may be, the Bible offers an ample number of verses for encouragement. Check out the ones your friends at Grit and Grace Life love to revisit when times get tough.
Here are some verses on perseverance:
I know how to be brought low, and I know how to abound. In any and every circumstance, I have learned the secret of facing plenty and hunger, abundance and need. I can do all things through him who strengthens me. Philippians 4:13
But He said to me, "My grace is sufficient for you, for My power is perfected in weakness." Therefore I will boast all the more gladly in my weaknesses, so that the power of Christ may rest on me. 2 Corinthians 12:9
Do you not know? Have you not heard? The Lord is the everlasting God, the Creator of the ends of the earth. He will not grow tired or weary, and his understanding no one can fathom. He gives strength to the weary and increases the power of the weak. Even youths grow tired and weary, and young men stumble and fall; but those who hope in the Lord will renew their strength. They will soar on wings like eagles; they will run and not grow weary, they will walk and not be faint. Isaiah 40:28-31
Dear brothers and sisters, when troubles of any kind come your way, consider it an opportunity for great joy. For you know that when your faith is tested, your endurance has a chance to grow. So let it grow, for when your endurance is fully developed, you will be perfect and complete, needing nothing. James 1:2-4
We are hard pressed but never alone
We are hard pressed on every side, but not crushed; perplexed but not in despair; persecuted, but not abandoned; struck down, but not destroyed. We always carry around in our body the death of Jesus, so that the life of Jesus may be revealed in our body. 2 Corinthians 4:8-10
Oh man, I love the Bible so much for both it's poetic wording and it's complete lack of sugar-coating, well, anything. This verse, both shocking in its imagery, which I personally love, is also an incredible portrait of what actually happens in life, without pulling any punches. When Jesus said the world would bring us troubles, He wasn't kidding.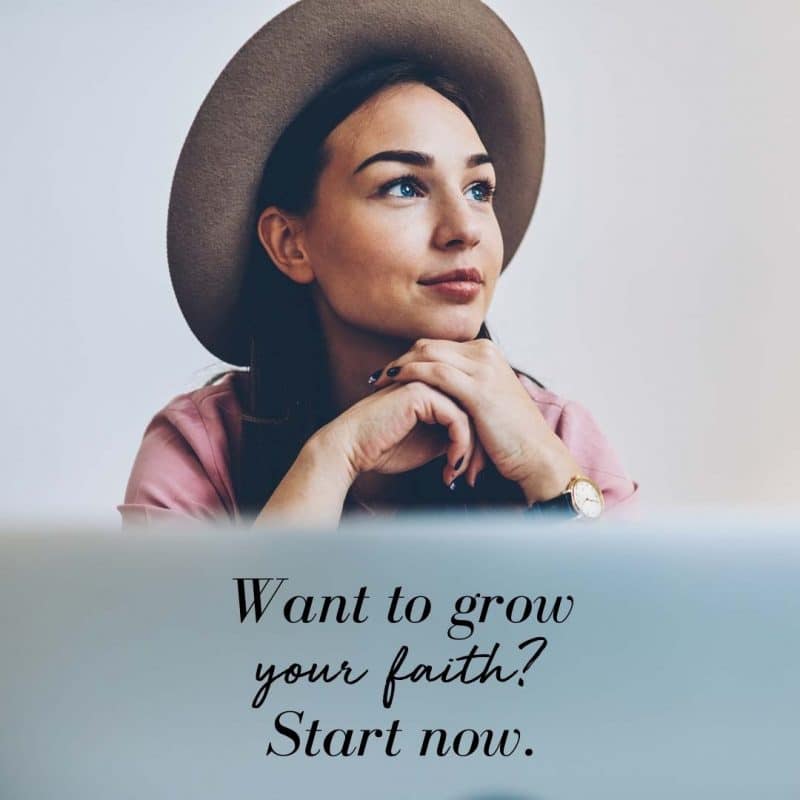 Who hasn't felt hard pressed on every side?
Who among us has not been perplexed by life?
Felt persecuted? 
But the flip side of each of these incredibly tough words is an opposite, brought to us through the hope of Jesus. We are not crushed. We do not despair. We are never abandoned. We will not be destroyed.
Why?
One word: Jesus.
This is our hope, right here, that no matter how difficult the road and how hard pressed we feel, we are never alone. We are never crushed. Keep going, dear friends, Jesus is with us providing the hope we need to be the opposite of all of these hard things.
Meaghan Dawson
Read more from Meaghan here.
Set your eyes on what is eternal
Therefore we do not lose heart. Though outwardly we are wasting away, yet inwardly we are being renewed day by day. For our light and momentary troubles are achieving for us an eternal glory that far outweighs them all. So we fix our eyes not on what is seen, but on what is unseen, since what is seen is temporary, but what is unseen is eternal. 2 Corinthians 4:16-18
I'll never forget reading those verses for the first time. I had been recently diagnosed with an autoimmune disease that caused me to lose almost all of the hair on my head. However, my new, devastating reality had also awakened my heart to my need of a Savior, Jesus.
At 21 years old, I knew what it was like to see my body literally waste away and yet, at the very same time, to feel my inner self—my mind, soul, and spirit—be renewed day by day. Verse by verse. Truth by truth. I understood what Jesus meant when he said that man cannot live on bread alone but by every word that comes out from the mouth of God (Matthew 4:4). The only thing that gave me hope was reading God's Word and that is what pushed me forward one day at a time.
As I read the Bible, my perspective changed. I was changed. And somehow, someway it felt like an easy exchange. Yes, there was a very real loss. But, oh, vitality in my soul! And the promises of the glory to be revealed—I could almost taste and see them. It was better than my life before, including my beautiful hair.
That is how we persevere through this temporary life: by fixing our eyes on the eternal. And the easiest way to do so is by reading the Bible, God's book of hope and good news for your soul.
Turn your eyes upon Jesus,
Look full in His wonderful face,
And the things of earth will grow strangely dim,
In the light of His glory and grace.
Ashley Johnson — Managing Editor
Read more from Ashley here.
Find more than 20 bible verses about perseverance, here!
A life of faith is a race to be run
Not only so, but we also glory in our sufferings, because we know that suffering produces perseverance; perseverance, character; and character, hope. And hope does not put us to shame, because God's love has been poured out into our hearts through the Holy Spirit, who has been given to us. Romans 5:3-5
Perseverance, determination, tenacity—these are all words I hope to display through my life. However, even though I'm a fighter by nature, I can grow weary. It is in those times I reflect on why. Why should I keep going?
There is a certainty I draw from that began the day I surrendered my life to Christ: a life of faith is a race to be run. It is a course that is set, we have a purpose to accomplish, and there is even a promised reward at the end.
No, dear brothers and sisters, I have not achieved it, but I focus on this one thing: Forgetting the past and looking forward to what lies ahead, I press on to reach the end of the race and receive the heavenly prize for which God, through Christ Jesus, is calling us. Philippians 3:13-14
So on those days when I am weary, I look forward and begin again. To please my Lord, I run this race, faithfully persevering, determined to strip off every weight that slows us down…let us run with endurance the race God has set before us. Hebrews 12:1
Darlene Brock — Co-founder and President
Read more from Darlene here.

A more reliable source of strength

Perseverance: continued effort to do or achieve something despite difficulties, failure, or opposition, or delay in achieving success.
That definition just jumps off the page as something that I won't be able to act on or embody by my own grit. Despite difficulty, failure, or opposition. Nope, I want to check out right there. Isn't it way more in our nature to want to bury our heads in the sand when the going gets tough? (Picture: A toddler playing hide and go seek. If I can't see the boogie man, the boogie man can't see me, right?)
It is. But it's also pretty obvious that that sure doesn't help anything.
When weariness seems to be winning, I usually feel that nudge in my spirit to check myself. How's my perspective? My attitude? Why am I out of steam? Well, probably because I've been trying to climb a God-sized-mountain with Bethany-sized biceps… I haven't been relying on a reliable source of strength.
Life is notorious for throwing punches. And changing your perspective likely won't change anything about that fact. But, by making a conscious decision to seek the Lord's strength, we're given the opportunity to cash in on his endless perseverance, when ours is no doubt in limited supply.
Seek the LORD and his strength; seek his presence continually! 1 Chronicles 16:11
Bethany Gilliland — Social Media Manager
Read more from Bethany here.
That is how we persevere through this temporary life: by fixing our eyes on the eternal. And the easiest way to do so is by reading the Bible, God's book of hope and good news for your soul.
We already know how it ends

Ever read a really good book?
I kind of haven't. I'm admittedly not a reader. I have been known to start a few books, but, rarely do I finish one.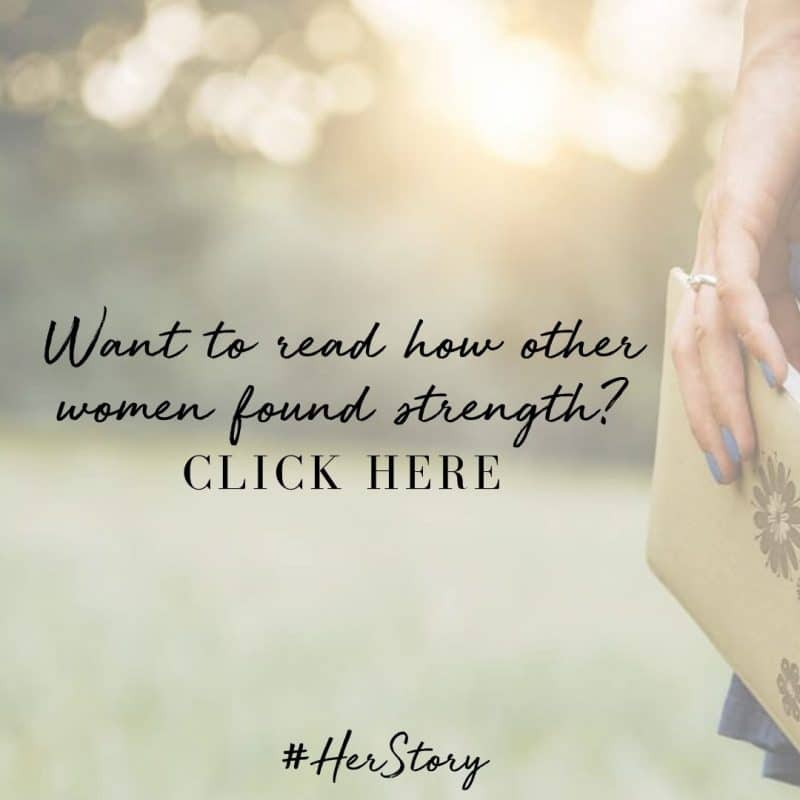 However, I regularly read the Bible because it's the greatest story ever published and its pages are full of promises and guidelines I desperately need for my own grit and grace life. And my favorite part? I know how it ends. I know the Hero, and he wins! Jesus says we can take comfort because he defeated our enemy and is preparing a place for us. He also says we will face trials and suffering here on earth (as he did) but he conquered it all for us. Not only that, but he then sent the Helper to lead us and his Word to instruct and encourage us and promises all throughout Scripture that God will never forsake us.
My point? Because I know how it ends, I can persevere in the pages of my own story. I may not know exactly what the future holds, but I can step forward in holy grit, anchored by undeserved grace and trust the next chapter will be for my good even if it's hard. That's perseverance. It's faith that what God has said is true, confidence in his heart to comfort and strengthen me along the way, and hope for the eternal future he has secured for me.
And let us not grow weary of doing good, for in due season we will reap, if we do not give up. Galatians 6:9
When we look at it this way, friends, we remember we're already strong enough for whatever happens next; we can persevere.
Julie (Graham) Bender — Brand Ambassador and Podcast Co-Host
Read more from Julie here.
When life pushes you, call on the One who loves you
Blessed is the man who remains steadfast under trial, for when he has stood the test he will receive the crown of life, which God has promised to those who love him. James 1:12
It seems like 2020 tried everyone's patience. With the pandemic and a generous handful of natural disasters throughout the U.S., it's safe to say that most people's levels of perseverance through the last few months of the year just about petered out. Couple those with the challenges that present themselves in our personal lives and suddenly we're facing Goliath, clutching a couple small stones.
When our circumstances are staring us square in the face, smirking and making us feel small, we need to pause and regroup. If we give up and complain about what we're dealing with, or we just stop trying and wait for the answer to fall in our lap, we can't expect our situation to change. This applies to anything in life—consider the old analogy of learning to ride a bike. Only when we continually keep at it, pushing through the pain and tribulations, will we reap any sort of fruits.
Yes, it's tiring and it's grim. It fills you with fear and makes you want to throw your head back and scream. Just a couple weeks ago, my fiancé and I searched tirelessly online for a nice apartment to move into after our wedding in January. Out of what seemed like dozens of apartments, we narrowed our search to two that we really liked, that fit what we were looking for, and was friendly with our budget. One ultimately was too expensive, so we excitedly applied for an available unit at the other apartment that was just perfect … only to find out the next day that we didn't qualify, and the unit went to someone else. My heart sank and I complained to just about everyone in my vicinity how we would never find a place to live. My fiancé, the unworried and ever-calm soul that he is, continued to search until he found another great fit that we overlooked the first time. We were approved.
Apartment hunting is a light sentence, but it's just a small, recent example of what can happen with a little perseverance. My fiancé's successful find was a very clear reminder to me: that God will always provide a way. He can strengthen and uplift us through every unsure circumstance we face; he just needs to know that we're committed to meeting him halfway. When we show up, equipped with faith, so will He. Then we'll remember just how to throw those stones.
Tess Raines — Editorial Assistant
Read more from Tess here.
Here are some more verses on perseverance:
Do you not know that in a race all the runners run, but only one receives the prize? So run that you may obtain it. 1 Corinthians 9:24
Love never gives up, never loses faith, is always hopeful, and endures through every circumstance. 1 Corinthians 13:7
So Jesus said to the Jews who had believed in him, "If you abide in my word, you are truly my disciples." John 8:31
Yet the righteous holds to his way, and he who has clean hands grows stronger and stronger. Job 17:9
By your endurance you will gain your lives. Luke 21:19
…strengthening the souls of the disciples, encouraging them to continue in the faith, and saying that through many tribulations we must enter the kingdom of God. Acts 14:22
For this very reason, make every effort to supplement your faith with virtue, and virtue with knowledge, and knowledge with self-control, and self-control with steadfastness, and steadfastness with godliness, and godliness with brotherly affection, and brotherly affection with love. 2 Peter 1:5-7
—
Want to read more articles on perseverance? Start here:
Battered Faith: Holding on to Hope Even When You Struggle
There Is Clarity to Be Found in Your Trials
When a Strong Woman Is Quitting, But Not Failing
10 Behaviors Found in the Inspired Woman
How a Woman of Grit and Grace Wears Her Faith
Don't miss these popular articles:
Teach Your Teen How to Be Social in an Online World
Is Your Man a Never-Fiancé, Forever-Fiancé, or The One?
How Grit and Grace Are Carrying Me Through Infidelity
This Is My Story of Domestic Abuse
Ask Dr. Zoe – I Want My Husband to Be an Involved Dad
#gritandgracelife
You'll love this podcast episode from This Grit and Grace Life: How to Handle Real-Life Struggles That Challenge Your Faith – 112